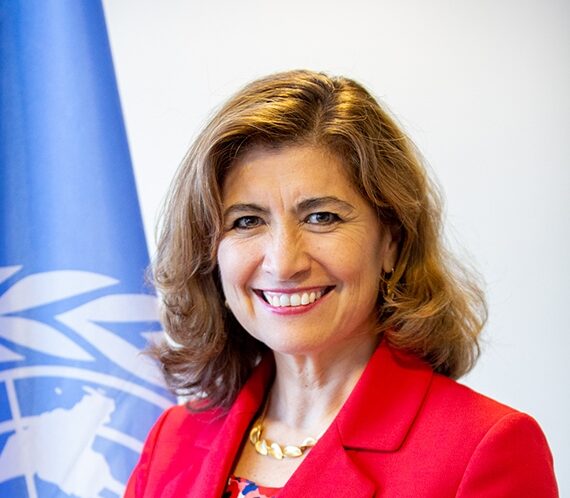 Assistant Director-General for Social and Human Sciences
UNESCO
Gabriela Ramos is the Assistant Director-General for the Social and Human Sciences of UNESCO, where she oversees the contributions of the institution to build inclusive and peaceful societies. Her agenda includes the achievement of social inclusion and gender equality, advancing youth development; promotion of values through sports; anti-racism and antidiscriminatory agenda, and ethics of artificial intelligence.
Prior to this position, Ms. Ramos served as the Chief of Staff and Sherpa to the G20/G7/APEC in the OECD, contributing to the global agenda as well as leading the OECD's New Approaches to Economic Challenges, Inclusive Growth Initiative, Gender Strategy and the work on well-being and children.
Her work to promote gender equality earned her the 2017 and 2018 Forbes Excellence Award as well as being included as part of Apolitical's 100 Most Influential People in Gender Policy in both 2018 and 2019.